International Transport
Introduction

If asked, the 'old school' of operators and drivers whose trucks were on the roads of Europe during the 60's and 70's could recount tales of another era in European transport which would likely be considered with disbelief by today's hauliers and drivers.
The sight of queueing trucks in the shadow of 100,000 volt electrified fences and armed guards in watch towers at Marienborn (Germany) for a 10 Deutchmark permit to transit the DDR to Berlin; advertising hoardings in the DDR that depicted the faces of communism or the Salut space program that today shout a message about the benefits of Coca Cola; and trucks destined for the Middle East running in convoy across Turkey because of the real risk of being hijacked at gunpoint are all consigned to a bygone age.
Without doubt, International Transport operations have changed dramatically over the last 40 years. The days of restrictive practices of permit allocation, the end of the Cold War and demise of the Berlin Wall on 9th November 1989, followed by the expansion of the EU have all contributed to a better operational environment for all transport operators and drivers - or have they?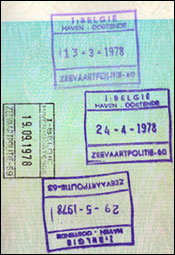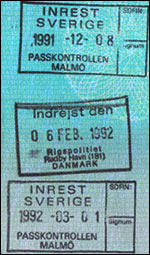 Whereas the operators of yesteryear faced a different set of problems, with trucks standing idle whilst their drivers spent hours processing paperwork at border crossings, the operators of today face the prospect of trucks travelling bumper to bumper on tracts of motorway network with overtaking restrictions. Or sitting in endless queues of rush hour traffic trying to reach their destination.
Yes, things have changed and in many cases for the better. However, don't be lulled into a false sense of security, today's International Operators and Drivers face many other challenges, not least higher costs, a very overcrowded European road network and an unequal playing field.
These pages offer an insight into International Transport for the new operator as well as being a resource for others involved within European operations. Content here includes subjects covering European speed limits, road and tunnel tolls, documentation, driving bans and general information, some of which concern the laws applicable to each European state.
International Road Haulage
Every year more British trucks travel overseas on the roads of Europe and beyond. Thousands of international journeys are completed safely, but many are not. Accidents, theft of vehicles and documentation (truck and personal), and loss of money are common occurrences. However, with forethought and planning, many problems could be avoided.
There are certain items which require to be held by the driver or carried on the vehicle where certain other types of operations are concerned, or at specific times of the year. These items will include those related to ADR; items required to be carried by those vehicles classed as Abnormal Indivisible Load Vehicles (AILV's) and also such items as required during the winter months, such as snow chains.
There are also many other obstacles which require consideration when operating trucks in Europe, not least vehicle weight, height and width. These items are covered within other pages under the appropriate headings on this site.
A final consideration here is the vehicle's need for fuel. Check to ensure your fuel payment method (other than cash) can be fully supported within the countries your vehicle(s) are visiting or transiting. Also bear in mind vehicles can break down and tyres do get punctured. Whereas most truck manufacturers offer european breakdown cover, ensure that your vehicle(s) are covered prior to there departure. It can be a costly business having a vehicle recovered from any motorway, whether in the UK or in Europe.
To assist drivers and operators, the Foreign & Commonwealth Office have published a factsheet offering sound advice and contact numbers. To obtain your copy, click on the link below.
International Road Haulage - FCO

Copyright © 2007 - | Transports Friend