THE ALL-NEW TRANSPORTS FRIEND
COVID-19 Tests for Hauliers Entering England
From April 6, transport haulier drivers arriving in England from overseas need to take a COVID-19 test if they remain for more than 2 days. The first test should be taken within the first 2 days, thereafter every 3 days. Tests are not required if the driver will not be in England for less than 2 days.
Drivers and crew do not need to take a test if they arrive in England from Ireland, the Channel Islands or the Isle of Man - known as the Common Travel Area (CTA). Drivers must have only been in the Common Travel Areas or the UK in the 10 days before arrival. If you have been outside the Common Travel Areas 10 days before you arrive in England, you must take the COVID-19 tests. 
This will apply to drivers and crews of HGV, LGV drivers and drivers of Vans and other light goods vehicles. This applies to both UK-based and non-UK hauliers. If the driver can not prove a negative COVID-19 test, they could be fined £2,000.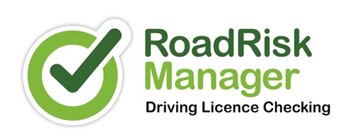 When to get tested
Drivers and crew will need to take at least 3 tests if they are staying in England for 10 days or more. Drivers and crew must take the first test within 2 days of your arrival. The day of your arrival is counted as day 0. They must take the second test 3 days after your first test and the third test 3 days after your second test.. Therefore, if the first test is on day one, your second test will be on day 4 and your third test on day 7. If the first test is on day 2, your second test will be day 5 and your third test on day 8.
If you cannot get a test
If you cannot get a test at a time when one is due, for example, because of the temporary closure of testing facilities or lack of provision in the area, you should take a test as soon as possible once you can access a testing site.
The date and time of your arrival will be collected and recorded in the passenger locator form, which you are required to complete.

Contains public sector information licensed under the Open Government Licence v3.0
Website Update
Transport Friends new owners will update you whenever changes happen, so bookmark this website as a favourite and we look forward to serving you well.
If you find these pages hard to read, click on the Dyslexia Friendly tab in the bottom right-hand corner of your screen and choice the best background colour for improved reading. Reach out if need support and contact the Dyslexia Association
Sponsored advertisers are welcome.