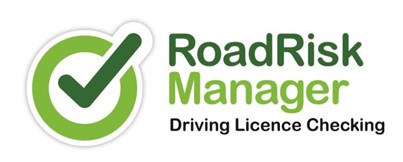 Driving Licence Checking Services
As an employer, irrespective of corporate size or vehicle ownership it continues to be the responsibility of the business and its staff to remain legally compliant at all times. Your company carries a duty of care to others and this can not be ignored. One way of achieving this is to ensure your drivers have a valid driving licence with the correct driving licence entitlements to drive company vehicles.
Below you will find a Road Risk Manager's driving licence check solution which is available to all fleet types that operate Cars, Vans through to HGV and Bus driver checks. We also have a solution for the Grey Fleet driver too.
The Road Traffic Act 1988 makes it a criminal offence under Section 87(2) for an employer to 'cause or permit another person to drive on the road a motor vehicle, otherwise than in accordance with a drivers licence authorising that another person to drive' This offence is punishable by a fine, furthermore, this means the company Director and Board members and senior managers can be held fully accountable in the event road a fatality is an employee is found to be responsible.
These obligations are placed on employers by the Health and Safety at Work Act 1974 and associated regulations. Employers must ensure that reasonable steps are taken to protect the health and safety of employees whilst they are at work. This obligation extends to the provision and/or use of equipment used for work that must be safe and suitable for the purpose, it is vital that employees are trained in the use of that equipment.
The substantive increase in the maximum levels of fine that can be imposed by the court means that breaches of the legislation will prove particularly damaging to both the finances and reputation of any offending organisation.
Driving licence's types we regularly check
Our services are so robust it constantly keeps you fully up to date with the driving licence compliance requirements. This allows you to remain in control of consistently managing your driver's licence be it;
Automated scheduled checks against UK driving licence's issued by the UK DVLA
Checks and validation on Professional HGV, LGV, Bus & Coach drivers DQC, CPC & Tachograph cards
Checks on UK drivers operating on a foreign driving licence from EU, EEA, Worldwide
Checks on driving licences for Northern Irish driving licence holders
Check a licence on the fly using our Mobile App for managers
Validate any worldwide driving licence using a driving licence card reader
How and why we do it better and faster than anyone else
We operate a 24/7/365 service online using the powerful Azure cloud platform and services
Real-time visibility of all drivers driving licence checks in less than 10 seconds (eApproval service)


Choice of Approval methods to suit you and your drivers


eApproval - Invite your driver to give approval online (most popular 90% paperless are done this way)
Online Approval using a D906 form
Do it with our revolutionary system 'OnSite' driver present
For Managers - Check a licence using our Mobile App - Scan the licence out the office 'live'
Completion Confirmation of all automated rechecks completed 24/7

Entire exposure to the entire driving licence record and status
No need to keep checking, we will inform you if the driver risk changes and an increased risk applies
Full PDF record per check if required in minutes of the check taking place
Up to date change reports of driving offences by your drivers
Driver name(s) and address mismatches notification
System Alerts and Notifications on screen and by email
Full dashboard information and defined easy to understand data tools
Full management reporting at your fingertips
GDPR controls and record archive